Accredited Demand Driven Planner Training
Supply chain planners contend with complexity and volatility every day. Forecasts are evermore less reliable, supply chain complexity has increased, customer willingness to wait has decreased and inventory is more often than not is in a critical condition; lots excess and shortages with very few parts at an optimum level. Traditional planning systems simply do not support organizations to meet the needs of their customers while driving down inventory in today's New Normal. Demand Driven Planner (DDP)™ training will provide your team with the necessary knowledge and skills to operate a Demand Driven Supply Chain in the 21st Century.
Developed by our industry partner,Driven Driven Institute, the Demand Driven Planner training provides the theory behind Demand Driven MRP (DDMRP) that is rapidly becoming the world standard for Demand Driven supply chain methodologies in planning, scheduling, and execution of the entire supply chain from retail and distribution to manufacturing and multi-tiered suppliers. DDMRP is the core of the Demand Driven Operating Model that provides companies with the operational planning and execution tools to revolutionize their supply chains, right-sizing inventory at strategic locations throughout the entire supply network enabling visibility, control, responsiveness, and agility.
DDP education is a fundamental part of your DDMRP implementation providing your team with the necessary knowledge and skills to operate a Demand Driven Supply Chain.

Two Day Training Program
The Demand Driven Planner (DDP)™ is designed for planning, purchasing and supply chain personnel responsible for implementing and maintaining a DDMRP implementation.  Designed by the leading authorities on DDMRP at the Demand Driven Institute, the Demand Driven Planner is a 2-day program comprised of 13 modules of in-depth DDMRP education.
On conclusion of this training program, each participant will receive a certificate of completion from the Demand Driven Institute. The DDP Program is the official preparatory course for Demand Driven Planner Professional (DDPP)™ endorsement.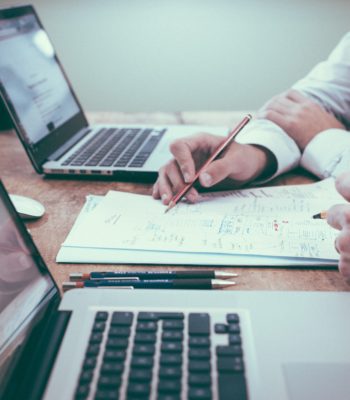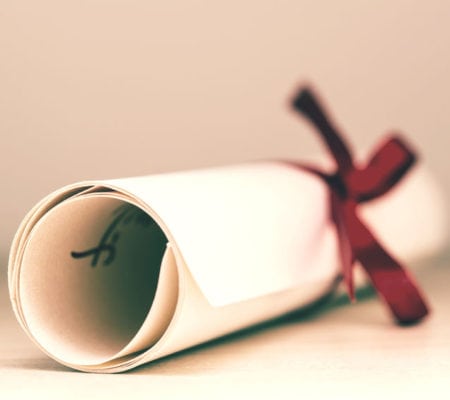 Achieving Professional Certification
The Demand Driven Planner Professional (DDPP)™ is a professional endorsement certification offered by the Demand Driven Institute, the global authority for Demand Driven education, training, certification and compliance.  The DDPP™ is earned by an individual who can apply the Demand Driven concepts, analyze an environment and evaluate an environment using the Demand Driven Material Requirements Planning (DDMRP) methodology.
Once an individual has completed the 2-day Demand Driven Planner (DDP)™ training workshop, the DDPP™ endorsement is awarded following the successful completion of a 3-hr examination.
Our instructor, Sandy Goodwin, was extremely knowledgeable, patient, professional and had an excellent disposition. The course material was in-depth and thoroughly discussed.
It was a pleasure to be part of the class and I guarantee the materials I learnt will be part of my daily activities in production.
All knowledge was presented in an extremely attractive and easy to understand way. I'm so glad that I had the chance to participate.
Our consultant was extremely knowledgeable and presented the material in a way that was easy to understand but also challenged you to think through solutions. This of course was extremely beneficial and can be applied to every aspect of the business.
Thank you for providing a high level of quality training. I really enjoyed your presentation and willingness to take the time and answer all the questions that were presented.
High Impact's consulting services provided a great opportunity for us to understand the concepts of Demand Driven Flow Technology and to implement our new Line Design that generated benefits within our Korean production facility. High Impact provided continual feedback, mentoring, and coaching leading to a detailed understanding and operational benefits that would not have been possible through education alone. They provided an excellent service through all phases of our project that continued beyond their contractual obligations ensuring our continued success. They are a trusted company that we will continue to partner with.
The overall experience was amazing. The material shown was very informative and enlightening. The most important thing that I am taking away from this workshop is the tools needed to become demand driven. I would recommend this class to anyone who wishes to improve production and customer service.
Public Workshops
Attend one of our Demand Driven Planner (DDP)™ public training workshops and join supply chain professionals from a variety of companies and industries.
Private In-House Workshops
The Demand Driven Planner (DDP)™ can also be delivered as an in-house event anywhere in the world on a schedule to suit your business requirements.
Demand Driven Planner (DDP)™ Training Curriculum
Module 1: Planning in the Modern World
The MRP Revolution
Evidence of a Problem
The New Normal
Module 2: The Importance of Flow
Plossl's First Law
Demonstrate Flow's importance in industry
Plossl's Law Caveat
The Bullwhip Effect
Module 3: Unlocking a Solution – Decoupling
Module 4: Becoming Demand Driven
"MRP versus Lean" Conflict
What "Demand Driven" really means
Demand Driven Operating Model
Demand Driven MRP
Module 5: Strategic Inventory Positioning
Six Positioning Factor
Decoupled Lead time
Matrix Bill of Material
Module 6: Distribution Network Positioning
Unique Distribution Positioning Factors
Compare and contrast demand driven to push and promote
Positioning across a supply chain
Module 7: Buffer Profiles and Levels
Inventory – Asset or Liability
Buffer Profiles
Buffer Zones
Calculating Buffer Levels
Module 8: Dynamic Buffer Adjustments
Recalculated Adjustments
Planned Adjustments
Manual Adjustments
Factors for Planning Adjustment Factors
Module 9: Demand Driven Planning
Part Planning Designations
DDMRP Planning Process
Supply Order Generation for Stocked Items
DDDRP Supply Order Generation Considerations
Supply Generation for Non-Stocked Items
Decoupled Explosion
Prioritized Share
Module 10: Highly Visible and Collaborative Execution
Challenging Priority by Due Date
Buffer Status Alerts
Synchronization Alerts
Execution Collaboration
Module 11: DDMRP and the Operational Environment
DDMRP Strategic Buffer Criteria
DDMRP and Safety Stock
DDMRP and Order Point
DDMRP and Scheduling
DDMRP and WIP Priority Management
Compare/contrast MRP, Lean and DDMRP
Module 12: Demand Driven Sales and Operations Planning
S&OP
Analytics for Master Settings changes and model improvement
DDS&OP protection for critical strategic impacts
Module 13: Program Summary
Program Summary
Expected Benefits of DDMRP
Get Started with DDMRP
Demand Driven Institute - Affiliate
As an Affiliate to the Demand Driven Institute, High Impact Coaching & Strategies abides to maintain strict standards in the delivery of education, training and implementation of Demand Driven MRP, the Demand Driven Operation Model and the Demand Driven Adaptive Enterprise Model.
High Impact Coaching & Strategies has decades of experience promoting Demand Driven strategies across our customers' factories and global supply chains. As a provider of Demand Flow Technology (DFT) consulting and education, combined with our supply chain education, consulting and software services we provide our customers with the capabilities to create flow, compress lead times and reduce inventory generating sustainable bottom-line benefits.
We provide our customers with cutting-edge Demand Driven solutions focused on enabling flow through the entire supply chain. Our world-class service and thought leadership mixed with a blend of real-world experience and practical training techniques will help you achieve your financial objectives.
Newsletter Sign Up
Keep up-to-date on with what's happening in our Demand Driven World. Get information manufacturing and supply chain topics as well as news on client achievements, up and coming training events and other interesting stuff!
Email
info@highimpactcs.com
Address
High Impact House,
Ashby de la Zouch,
Leicestershire
LE65 1SP. UK
Telephone
US (Toll Free): +1 888 841 8621
UK Telephone: +44 7832 270 381