On-Demand & Accredited Demand Driven Leader Training
Updated 21st May 2020: This course is now only available until 30th June 2020.
With the current global crisis due to the outbreak and spread of Novel Coronavirus 2019 (COVID-19), supply chain professionals are having to contend with even more complexity and volatility that they did this time last year. During this time of extreme uncertainty and the unprecedented level of travel and social restrictions across the globe, we are pleased to offer the Demand Driven Leader (DDL)™ training program as an On-Demand Self-Study and accredited Certification package for individuals in five languages. This on-demand training package is ideal for this New Normal that we live in. In particular, it will enable your team to continue their personal development in a remote environment allowing them to study and achieve certification status at their own pace wherever they are and whenever they have the time to study. In addition, the full DDL program and exam (normally US$1,350) are being offered at the price of US$650, less a geographically based discount of US$100 – US$200 depending on the participant's location.
The on-demand self-study package includes:
Demand Driven Leader (DDL)™ on-demand self-study access and course materials
Sample exam and solutions
Two attempts to achieve the Demand Driven Leader Professional (DDLP) certification
Lifetime access to course videos and materials as they are updated, including the new version of the DDL expected to be released at the end of this year

The on-demand self-study program follows exactly the same curriculum as the 2-day in-person Demand Driven Leader (DDL)™. Consequently, this on-demand package of training + exam develops your mid to senior managers with the necessary knowledge and understanding to design and sustain a Demand Driven Supply Chain. Your team will learn the concepts of the Demand Driven Operating Model (DDOM) and Demand Driven Sales & Operations Planning (DDS&OP). The training will define the DDOM, aligning sales and operations by establishing a DDS&OP process to maximize revenues and reduce supply chain costs.
Designed by our industry partner, Demand Driven Institute, the leading authorities on demand driven supply, this on-demand Demand Driven Leader program is comprised of 13 modules of in-depth DDMRP education spread across 7 distinct video sessions each lasting 90 to 110 minutes.
It is important to understand that this training package is provided as an On-Demand offering and therefore all study sessions are provided using recorded media of a DDP online class. Therefore, High Impact Coaching & Strategies will also provide your teams with remote support to clarify concepts if needed.
We are also able to offer the on-demand Demand Driven Planner (DDP)™ bundle. Please check out the details here.
The special price of this DDL + DDLP exam bundle is $650, so to obtain your discount please complete this form to request your discount code.
To purchase the DDL and DDLP bundle you will also need to open a FREE Demand Driven Institute user account. You can setup your specific account by clicking here.
Once you have your discount code you can purchase your DDL + DDLP bundle here.
If your country is not listed above, please contact us using the form below to request a Discount Code, stating your country.
Clicking the Register button will take you to The Demand Driven Institute website to purchase the DDL and DDLP bundle. Please ensure you copy the relevant discount code from the above list which will enable your discount to be applied against the current price of $650.
Our instructor, Sandy Goodwin, was extremely knowledgeable, patient, professional and had an excellent disposition. The course material was in-depth and thoroughly discussed.
It was a pleasure to be part of the class and I guarantee the materials I learnt will be part of my daily activities in production.
All knowledge was presented in an extremely attractive and easy to understand way. I'm so glad that I had the chance to participate.
Our consultant was extremely knowledgeable and presented the material in a way that was easy to understand but also challenged you to think through solutions. This of course was extremely beneficial and can be applied to every aspect of the business.
Thank you for providing a high level of quality training. I really enjoyed your presentation and willingness to take the time and answer all the questions that were presented.
High Impact's consulting services provided a great opportunity for us to understand the concepts of Demand Driven Flow Technology and to implement our new Line Design that generated benefits within our Korean production facility. High Impact provided continual feedback, mentoring, and coaching leading to a detailed understanding and operational benefits that would not have been possible through education alone. They provided an excellent service through all phases of our project that continued beyond their contractual obligations ensuring our continued success. They are a trusted company that we will continue to partner with.
The overall experience was amazing. The material shown was very informative and enlightening. The most important thing that I am taking away from this workshop is the tools needed to become demand driven. I would recommend this class to anyone who wishes to improve production and customer service.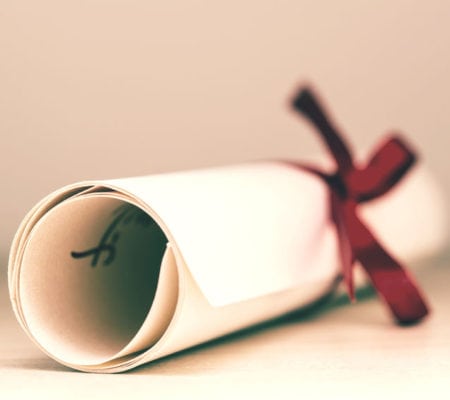 Achieving Professional Certification
The Demand Driven Leader Professional (DDLP)™ is a professional endorsement certification offered by the Demand Driven Institute, the global authority for Demand Driven education, training, certification and compliance. The DDLP™ is awarded to the participant who can apply the concepts of the Demand Driven Operating Model, analyze and evaluate an environment according to the principles of the Demand Driven Operating Model and the tactical components of Demand Driven S&OP.
Once an individual has completed the on-demand self-study Demand Driven Training program, the DDLP™ endorsement is awarded following the successful completion of a 3-hr examination.
Module 1: Today's Organizational Challenges
Part 1: The Rise of Complexity
Part 2: Leadership's Challenge
Part 3: Flow as the Purpose
Part 4: The prerequisites for Relevant Information
Part 5: Conventional Distortion to Relevant Information
Module 2: Conventional Challenges to Flow
Part 1: Variability and Its Impact on Flow
Part 2: Distortions to relevant information and materials – Planning Systems
Part 3: Distortions to relevant information and materials – Finance
Part 4: The Need for Thoughtware
Module 3: A New Management Model Emerges
Module 4: The Demand Driven Operating Model
Part 1: Demand Driven Material Requirements Planning (DDMRP)
Part 2: Part 2: Demand Driven Scheduling and Shop Floor Execution
Module 5: Flow-Based Metrics
Module 6: Demand Driven Sales and Operations Planning (DDS&OP)
Part 1: Tactical Configuration & Reconciliation
Part 2: Tactical Review
Part 3: Tactical Projection
Part 4: Tactical Exploitation
Part 5: Strategic Recommendation
Part 6: Adaptive Sales and Operations Planning (Adaptive S&OP)
Module 7: The Demand Driven Adaptive Enterprise Model Development Path
Demand Driven Institute - Affiliate
As an Affiliate to the Demand Driven Institute, High Impact Coaching & Strategies abides to maintain strict standards in the delivery of education, training and implementation of Demand Driven MRP, the Demand Driven Operation Model and the Demand Driven Adaptive Enterprise Model.
High Impact Coaching & Strategies has decades of experience promoting Demand Driven strategies across our customers' factories and global supply chains. As a provider of Demand Flow Technology (DFT) consulting and education, combined with our supply chain education, consulting and software services we provide our customers with the capabilities to create flow, compress lead times and reduce inventory generating sustainable bottom-line benefits.
We provide our customers with cutting-edge Demand Driven solutions focused on enabling flow through the entire supply chain. Our world-class service and thought leadership mixed with a blend of real-world experience and practical training techniques will help you achieve your financial objectives.
Newsletter Sign Up
Keep up-to-date on with what's happening in our Demand Driven World. Get information manufacturing and supply chain topics as well as news on client achievements, up and coming training events and other interesting stuff!
Email
info@highimpactcs.com
Address
High Impact House,
Ashby de la Zouch,
Leicestershire
LE65 1SP. UK
Telephone
US (Toll Free): +1 888 841 8621
UK Telephone: +44 7832 270 381