Demand Driven Manufacturing & Supply Chain Case Studies
Read how we help our customers to compress lead times and reduce inventory in their manufacturing facilities and across their entire supply chain generating sustainable bottom-line benefits to become Demand Driven and operate in today's complex and volatile business environment.
Overall our case studies provide an in-depth review of implementations in Demand Driven sciences and will outline expectations and potential benefits to be achieved as a result of adopting Demand Driven methodologies.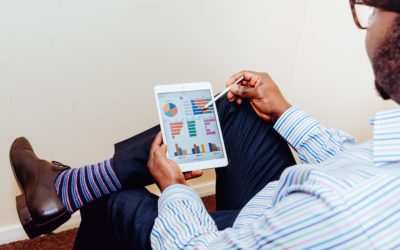 Advanced Energy
67% reduction in Lead Time, 41% reduction in Working Capital, and 11% improvement in forecast accuracy
Advanced Energy Industries, Inc., is a high-tech manufacturer specializing in power conversion solutions utilized in thin-film plasma manufacturing and solar energy generation. This case study reviews the work that was completed on their Supply Chain and the improvements that they have achieved.
Industrial Scientific Corporation
83% Reduction in Lead Time and 200% Capacity Improvement without headcount increase
Industrial Scientific Corporation is the global leader in gas detection products and related services that keep workers safe in hazardous environments.  This Demand Driven Flow Technology case study documents the work undertaken during 2014 and 2015 to consolidate the manufacturing and service operations, redesign product flow in addition to fitting the new operations environment into effectively less space within a new facility.
In December 2015 Industrial Scientific was awarded Pittsburgh Manufacturer of the Year.
Industrial Scientific is now part of the Fortive Corporation.
Advanced Energy
38% reduction in Manufacturing lead-time, 25% reduction in WIP and 10% reduction in floor space
This second case study for Advanced Energy reviews the work that was completed in their facility located in Shenzhen China and the improvements that they have achieved.
Engineering Company
45% reduction in RFQ preparation costs and a 22% in delivery performance of RFQ process
This company provides professional engineering services for the design, fabrication, and assembly of tooling, automation, and robotic products. The Demand Driven Flow Technology case study reviews the work performed on their workflow processes to shorten lead-times.
Newsletter Sign Up
Keep up-to-date on what's happening in our Demand Driven World. Get information manufacturing and supply chain topics as well as news on client achievements, up and coming training events and other interesting stuff!
View a selection of videos discussing DDFT & DDMRP and how they can help and have helped, a number of companies over the years
Email
info@highimpactcs.com
Address
High Impact House,
Ashby de la Zouch,
Leicestershire
LE65 1SP. UK
Telephone
US (Toll Free): +1 888 841 8621
UK Telephone: +44 7832 270 381