Demand Driven Supply Chain Networks
Supply chain planners and your company are under tremendous pressure. Pressure to meet rising customer expectations for product availability and order lead-time, to reduce supply chain costs and to outperform competitors; all in an effort to capture market share. At the same time, market forces are increasing supply chain network complexity, push for efficient supply chains result in supply response becoming more vulnerable to disruption; while fragmented markets and product proliferation fosters higher demand uncertainty. Accurate forecasts are becoming harder to create and business processes are becoming less repeatable… putting your supply chain into a state of chaos to complete an order!
This is what we call the New Normal – Read More
In this new Normal, a well-architected Demand Driven supply chain becomes a sustainable market advantage that enables you to significantly outperform your competitors in customer service, operating costs, and free cash flow. At High Impact, we work with our clients to design and manage Demand Driven Supply Chain solutions driving sustainable global improvements through lead time compression, reduced inventory with increased service levels, reduced working capital and improved cash flow.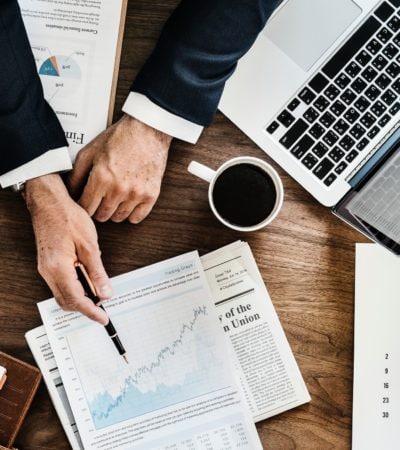 Deployment of a Demand Driven Supply Chain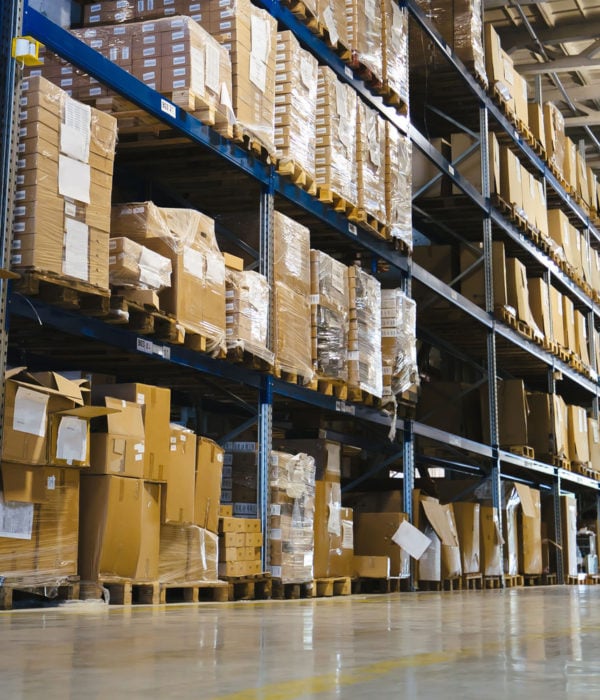 Our consulting team at High Impact are well versed in these issues. Working directly with our global clients we understand first-hand the challenges and issues that supply chain professionals have to overcome on a daily basis as they attempt to contend with poor forecasts, mediocre supply performance and volatile demand while meeting the needs of increasingly demanding customers. Working across entire supply networks and multi-tier suppliers we develop specific Demand Driven supply chain solutions to enable organizations to work towards becoming Demand Driven Adaptive Enterprises. Implementation of a Demand Driven Operating Model and Demand Driven MRP (DDMRP) provides network wide visibility and control enabling lead time compression, reduced inventory with increased service levels, reduced working capital and improved cash flow.
We have a proven history of transforming entire supply networks delivering sustainable and impactful impact creating a strategic weapon and a competitive advantage in the market-place.
Transform your global supply chain network to deliver a Return on Capital Employed (inventory) supporting that the needs of your customers. Achieve lower levels of inventory than you would imagine while increasing your service level performance through the deployment of High Impact's best-in-class Demand Driven supply chain methodologies.
Unlocking the Capabilities of Your Supply Chain
Through the deployment of our transformation programs, your business will benefit from:
High Impact's consulting services provided a great opportunity for us to understand the concepts of Demand Driven Flow Technology and to implement our new Line Design that generated benefits within our Korean production facility. High Impact provided continual feedback, mentoring, and coaching leading to a detailed understanding and operational benefits that would not have been possible through education alone. They provided an excellent service through all phases of our project that continued beyond their contractual obligations ensuring our continued success. They are a trusted company that we will continue to partner with.
A lot of the positive developments using Demand Driven Flow Technology in our manufacturing plant would not have been possible without your support!
A new state of the art headquarters facility warrants a world-class manufacturing and service operation. We weren't looking for an incremental change, we needed step function level change. High Impact Coaching & Strategies offered extensive hands-on experience and a history of results that met our needs…and they delivered.
Our product mix ranges from extreme high mix, low volume to low mix, medium volume. We selected Demand Driven Flow Technology (DDFT) as the foundation for Manufacturing and Supply Chain because of its flexibility in supporting the volatility of our product mix. It provides our teams with a common language for planning and staging material in the supply chain and within the factory. Our customers require agility and speed for delivery of quality products and our stakeholders require cash conservation with our inventory strategies. DDFT is our platform to achieve these requirements.
Responsive & Optimized Supply Chain
For companies to compete in today's marketplace, the process of planning and execution of the entire supply must be decoupled from the forecast. A responsive supply chain network that enables visibility, control, agility, lead time compression, reduction in inventory levels, improvement of customer satisfaction and a Return on Investment on working capital will only be possible when it is aligned to the needs of the market, actual demand.
At the core of our supply chain programs is the creation of a Demand Driven Adaptive Enterprise that leverages best-in-class Demand Driven methodologies of Demand Driven Flow Technology and Demand Driven MRP (DDMRP) to enable our clients to de-risk their supply chain reducing lead times, inventory levels and operational costs while improving customer service. The effect of which will be increased visibility and control of the supply chain driving substantial improvement to the bottom-line.
Further risk and liability are removed from the supply network through creation of a Demand Driven Procurement Strategy and Supplier Integration Programs. The key part of these strategies is to adopt a total cost of ownership methodology across the organization's entire supply chain while developing innovative inventory policies and optimized demand signals; minimizing the risk of crippling supply-chain disruptions.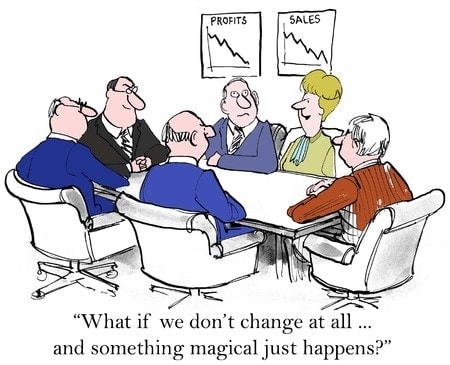 We pay particular attention to the creation of responsive agile supply chain networks that are synchronized to market demand requirements through the compression of supply chain lead times, positioning, and right-sizing of strategic inventory, and the decoupling of consumption and supply thereby absorbing the inherent variabilities in demand and supply.
Working with High Impact you will introduce specific demand management strategies to establish Demand Driven supply chains that will meet the increased expectations of your customers for product availability, reduced order lead time, reduction in supply chain costs creating a sustainable market advantage that will enable your organization to significantly outperform its competition.

Case Study
67% reduction in Lead Time and 41% reduction in Working Capital
Advanced Energy Industries, Inc., is a high-tech manufacturer specializing in power conversion solutions utilized in thin-film plasma manufacturing and solar energy generation. This case study reviews the work that was completed on their Supply Chain and the improvements that they have achieved.
Today's The New Normal
Since the inception of MRP, supply chains have dramatically evolved from being simple linear based chains into more complex multi-node global supply networks. As network complexity has increased so too have the volatility levels in demand and supply. The synchronization of supply and demand is further complicated as customer tolerance times decrease, the number of parts with long lead times increase, product life-cycles become shorter and product complexity increases. Quite simply these are the economic realities of doing business today or the "New Normal".

Experienced across all countries, across all industries, and by small and large companies alike, the effects of the New Normal can be summarized as:
Excess inventory consuming cash and space
Stock-outs delaying customer orders affecting customer service levels
High expedite expenses driving up operational costs
Poor forecast accuracy used to manage long lead time parts
Demand volatility forcing constant changes to supplier and production schedules amplifying supply disruptions
Lack of capacity in supply chains and manufacturing
Reliance on error-prone Excel spreadsheets
Stressed supply chain professionals attempting to plan and execute a broken supply chain
At High Impact, our team is well versed in these issues and working with our clients we create optimized supply networks where you will experience overall inventory reduction, elimination of shortages enabling customer service to dramatically improve providing your business with a competitive weapon against the competition.
Newsletter Sign Up
Keep up-to-date on what's happening in our Demand Driven World. Get information manufacturing and supply chain topics as well as news on client achievements, up and coming training events and other interesting stuff!
Email
info@highimpactcs.com
Address
High Impact House,
Ashby de la Zouch,
Leicestershire
LE65 1SP. UK
Telephone
US (Toll Free): +1 888 841 8621
UK Telephone: +44 7832 270 381