Demand Driven Flow Technology Training
Today's marketplace is a complex and volatile environment and manufacturers struggle on all fronts. Long manufacturing lead times, poor product flow and low levels of productivity. Supply chain issues lead to probably excessive levels of inventory while at the same time suffering from shortages which combined with the manufacturing deficiencies lead to poor levels of customer service.
Enable your manufacturing facility to become Demand Driven and meet the expectations of your customers by taking part in our Demand Driven Flow Technology training. DDFT training is fundamental to establishing flow within your manufacturing facility to enable your company to become Demand Driven.
Our workshops are instructor-led courses where attendees actively participate with hands-on simulations, multimedia exercises and interaction concerning real-world examples to solidify understanding of the important demand-driven manufacturing and supply chain concepts within the framework of a well-proven training curriculum.
This advanced hands-on workshop will provide you with knowledge and expertise to design and manage a demand-driven factory: including solutions to the difficult challenges associated with unconventional mixed-model process flow, balancing and order sequencing, significant product proliferation and environments with make-to-order and engineer-to-order strategies.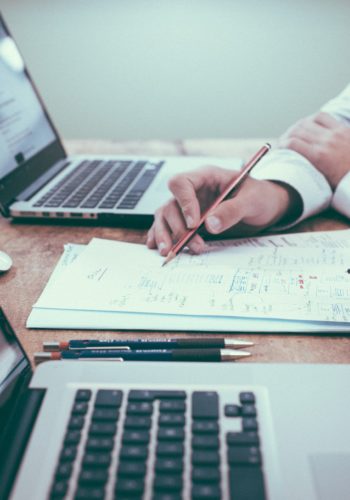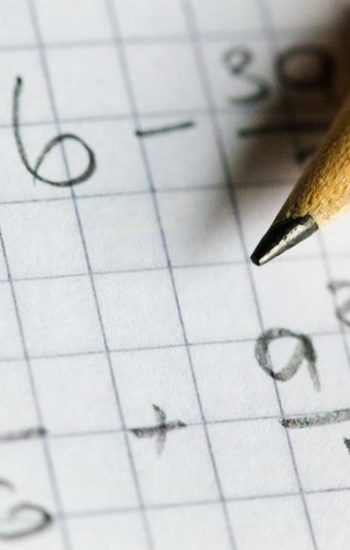 Demand Driven Flow Technology Training Program Details
The Mixed Model Demand Driven Flow Technology training program is 3.5 days in duration and is designed for manufacturing operations, manufacturing/industrial engineering, planning, materials and supply chain personnel responsible for designing, implementing and maintaining flow manufacturing within your, or your supplier's, facilities.
This workshop is founded on Flow, one of the five core principles of Lean as established by Womack & Jones, and utilizes the approach of Flow Manufacturing. Designed by Thought Leaders with decades of manufacturing and supply chain experience, this fully interactive workshop will dramatically expand your understanding of Lean and Demand Driven Manufacturing.
This premium Demand Driven Flow Technology training program is specifically designed to combine in-depth knowledge of Mixed Model DDFT with a series of hands-on simulated factory workshops and group projects that will demonstrate why Flow Manufacturing is key to transforming a company into becoming Demand Driven as well as the skills to be able to do so. We deep-dive into the math and science of DDFT while sharing our experiences in the art of how to truly implement.
Do you want to learn the secrets of DDFT Implementation? Then this Driven Flow Technology training program is for you.
Our instructor, Sandy Goodwin, was extremely knowledgeable, patient, professional and had an excellent disposition. The course material was in-depth and thoroughly discussed.
All knowledge was presented in an extremely attractive and easy to understand way. I'm so glad that I had the chance to participate.
The overall experience was amazing. The material shown was very informative and enlightening. The most important thing that I am taking away from this workshop is the tools needed to become demand driven. I would recommend this class to anyone who wishes to improve production and customer service.
Our consultant was extremely knowledgeable and presented the material in a way that was easy to understand but also challenged you to think through solutions. This of course was extremely beneficial and can be applied to every aspect of the business.
Thank you for providing a high level of quality training. I really enjoyed your presentation and willingness to take the time and answer all the questions that were presented.
High Impact's consulting services provided a great opportunity for us to understand the concepts of Demand Driven Flow Technology and to implement our new Line Design that generated benefits within our Korean production facility. High Impact provided continual feedback, mentoring, and coaching leading to a detailed understanding and operational benefits that would not have been possible through education alone. They provided an excellent service through all phases of our project that continued beyond their contractual obligations ensuring our continued success. They are a trusted company that we will continue to partner with.
It was a pleasure to be part of the class and I guarantee the materials I learnt will be part of my daily activities in production.
Public Workshops
Attend one of our Demand Driven Flow Technology training workshops and learn how to create a Demand Driven manufacturing factory along with manufacturing professionals from a variety of companies and industries.
Private In-House Workshops
Our Demand Driven Flow Technology training program can be delivered as an in-house event anywhere in the world on a schedule to suit your business requirements.
Demand Driven Flow Technology Training Curriculum
DDFT as a Business Strategy
Evolution of Business and the Supply Chain
What is the DDFT Business Strategy
The traditional approach
The Mixed Model Design Process
Mixed Model Product Synchronizations
Mixed Model Process Matrix with family definition tools
Sequence of Events
Effective Hours
Demand at Capacity (Dc)
Mixed Model Line Design Resource Calculations
Optimizing TPc/t
Line Design Features
Optional spur/feeder/fan line designs
In-Process Kanban (IPK) sizing
Advanced balancing techniques
Operational Method Sheets
Total Quality Control (TQC) practical tips for DDFT operations
Inventory Management in a Demand Driven World
Material presentation considerations
Kanban Replenishment strategy design to support consumption of materials on the DDFT Flow Line
Demand Driven supply chain methodology
Daily Operation of the DDFT Line
Daily planning and staffing of Mixed Model flow lines/cells
Flow Rate and Linearity
Interactive Workshops & Case Studies
Batch Production – Simulated Factory Exercise
Understanding Why Flow Is Best
DDFT Design Tools (4 group exercises)
Operators & the Flow Environment
Flow Manufacturing – Simulated Factory Exercise
Operational Layout Case Study Exercise
Newsletter Sign Up
Keep up-to-date on what's happening in our Demand Driven World. Get information manufacturing and supply chain topics as well as news on client achievements, up and coming training events and other interesting stuff!
Email
info@highimpactcs.com
Address
High Impact House,
Ashby de la Zouch,
Leicestershire
LE65 1SP. UK
Telephone
US (Toll Free): +1 888 841 8621
UK Telephone: +44 7832 270 381
Email
info@highimpactcs.com
Address
High Impact House,
Ashby de la Zouch,
Leicestershire
LE65 1SP. UK
Telephone
US (Toll Free): +1 888 841 8621
UK Telephone: +44 7832 270 381