In the first post of my blog on the impact of Demand Driven Flow Technology to your business, I introduced DDFT as a Business Strategy adopted by world-class manufacturing companies.  In this next part of the blog series, I would like to discuss how we measure performance in organizations running DDFT.
One of the first conversations I have with organizations regarding Demand Driven Flow Technology is that it's not a philosophy; it's a complete business strategy.  It requires an organization to be managed in a completely different manner.  In fact, for some organizations, this can require a total paradigm shift in the metrics that are utilized to measure employee performance, production, and the business itself.  Gone are measures such as Employee Efficiency and Machine Utilization that drive "silo" based production departments to over-produce.  In come the new business metrics, such as Linearity, that can measure the effectiveness of a Demand Driven environment.  As the old adage goes, "Be careful how you measure performance, people will do exactly as you ask."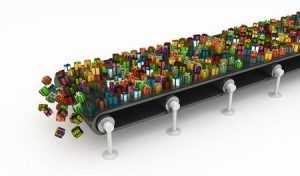 One of the common issues we find with traditional production environments is the buildup of significant levels of WIP (Work-in-Process) between departments and employees.  This is partly due to performance metrics that drive individual employees and departments to work in a fashion that disconnects them from upstream and downstream processes.  Each individually measured entity, whether as a department or individual, is focused on achieving their own individual goal and will produce as much as possible in the available hours to ensure a high rate of efficiency.
Organizations are driving unbalanced production environments to overproduce, generating the high levels of WIP and extending overall lead time through the factory.  But at what cost to the business? Significant costs will be tied up in these areas: working capital as inventory, space needed to hold the inventory, costs to hold inventory, and potential quality exposure to the inventory, in the case that any quality issues are identified. Additionally, the business is unable to react to daily changes in demand, resulting in low levels of customer service and lead times that are long and highly variable.
Machine utilization or efficiency is obviously an important measure, especially with some machines costing hundreds of thousands of dollars; however as a measure in a traditional factory, it drives production environments to keep a machine running as long as possible on a single part even though it is likely that demand requirements have been met for the day, week or even the month.  We find planners raising work orders based on long-range inaccurate forecasts and arbitrary set batch sizes with as few setups as possible to enable these machines to maximize productive hours.  Monthly performance meetings are a lot less stressful when we have a favorable overhead variance compared to an adverse one.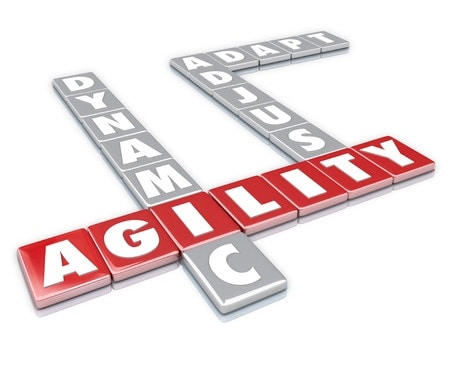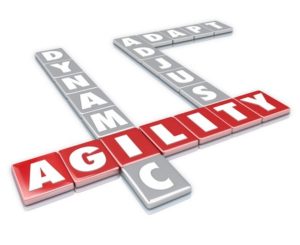 The goal for a company running DDFT is to have an agile production facility that is adaptive to changes in daily demand and one that is aligned to the entire Supply Chain.  The business needs to become demand driven and transition itself away from business processes that force production environments to add significant costs to the business.
In machine intensive environments, rather than running large batches, we need to reduce the batch quantity, reducing working capital tied up in inventory and the level of quality exposure. Smaller batches will enable a greater number of products to be produced in a day increasing flexibility and responsiveness to actual customer demand.  To aid us in this goal we utilize Lean techniques such as SMED (Single Minute Exchange of Die), enabling improvements to machine uptime through reduction of the machine setup.  However, with Demand Driven Flow Technology we go further and we use specific mathematically-based tools to define new minimum run quantities that enable the machine(s) to produce effectively, while still facilitating the production of a greater number of products each day.  This then permits machine intensive environments to become more agile and adaptive to customer response requirements while significantly impacting the working capital position of the business and reducing overall factory lead times.
DDFT production flow lines are designed to be balanced to support agility and flexibility.  Through design, the potential for overproduction is eliminated, flow is established reducing lead times and consequently working capital is reduced through a reduction in WIP and Finished Goods inventories.  On a daily basis, production supervisors are provided an hourly Flow Rate target for each flow line that needs to be achieved to ensure customer demand is met on a daily basis.  Each hour the line is measured and corrective actions applied as required to ensure by the end of the day the planned daily quantity is achieved.
Business managers will utilize Linearity Rate to measure the effectiveness of the environment to meet the plan for the entire facility during a month.  Producing less than planned is treated in the same way as over-production; it reduces the Linearity Rate for the facility.  Linearity provides a business with the ability to closely measure how effective the production environment is at meeting plan through a period and therefore the ability to respond to the customer.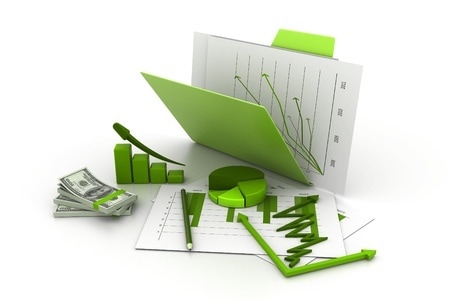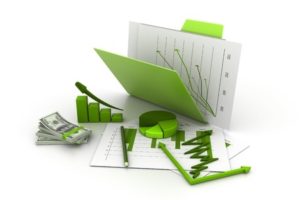 By transitioning to Demand Driven Flow Technology metrics a business can ensure that performance measurement is aligned with the goals of the organization: respond to customer demand, reduce working capital and cost of goods sold.  In part three, we will look at results that are achieved from DDFT implementations.
Read further in this blog series: Demand Driven Flow Technology Impacts Your Business Part 3
Newsletter Sign-Up
Keep up-to-date on what's happening in our Demand Driven World. Get information manufacturing and supply chain topics as well as news on client achievements, up and coming training events and other interesting stuff!