In previous instalments of my blog on the Impact of Demand Driven Flow Technology, I have introduced Demand Driven  Flow Technology and discussed how new Demand Driven Flow Measurement Systems need to replace traditional factory measurement systems.  In this third and last blog in the current series, I would like to look into the benefits that are achievable soon after implementing Demand Driven Flow Technology.
The first improvement that companies observe after implementation is a reduction in lead times, from weeks or days to hours and minutes.  In some instances, this can be an extremely dramatic change, as was the case with a DDFT implementation in Denmark several years ago, where lead times of over 200 hours were reduced by as much as 98%. This was possible through the linking of production processes (previously treated as "islands of manufacture"), enabling flow, and eliminating significant levels of WIP that had built up at each stage of manufacture.
In addition to the overall lead time being reduced, we also significantly reduce variability in response achieving greater repeatability of response from the DDFT line.  The overall planning process can then be improved.  Planners will gain increased confidence in a line capable of reduced and repeatable lead times. Lines with improved response capability are better able to respond to customer demand, and planners are better able to provide more accurate planned completion dates improving On-Time deliveries.  With improved planning processes, improved levels of lead time response increased levels of agility and ability to adapt to changes in demand, customer service levels are increased.
Reduced levels of inventory are achieved as a consequence of lead time compression.  As production lead time is reduced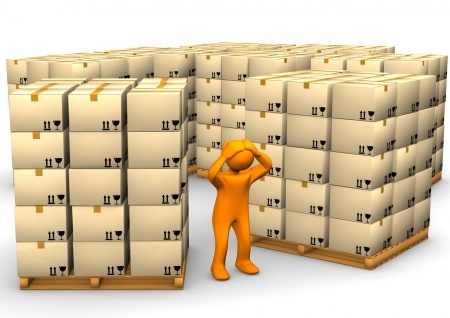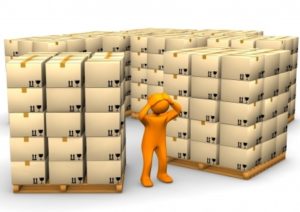 and becomes repeatable the level of WIP within the facility will automatically reduce.  The level of Finished Goods inventories supporting customer demand can subsequently be reduced as a result of improved response repeatability.  As upstream lead times from machine shops and SMT lines are reduced, the level of inventory within the mathematically defined dynamic Material Replenishment system will generally be less than the pre-Demand Driven Flow Technology environments.  I say, "generally" as in some implementations inventory must be increased to support customer demand due to continual material shortage situations.
In the aforementioned implementation where a 98% reduction in lead time was achieved the overall level of WIP within the facility was reduced by 37% ($900k) within the first month.  In addition to Working Capital savings achieved the amount of floor space consumed by the production processes and inventory was reduced by 11%.  When such benefits attained through improved speed and response are leveraged in the entire Supply Chain optimized inventory requirements at each node of the Supply Chain enable strategic inventory reduction delivering world-class customer service.  A recent global Supply Chain implementation achieved a reduction in the average lead time of supply by 40% and increased on-time deliveries by 15% to generate a strategic working capital reduction of 55%.  In addition, raw material inventory turns were increased by 60% as a result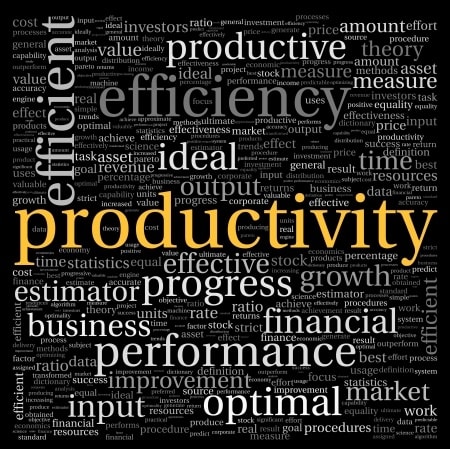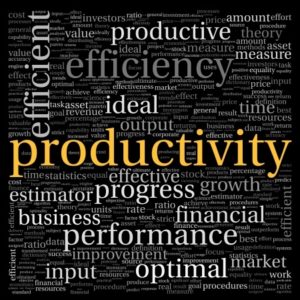 Companies also observe increased levels of productivity following the implementation of Demand Driven Flow Technology. Even after 12 years of working to create demand-driven organizations, I am still amazed by the levels of productivity improvements that can be achieved.  Over the years I have seen productivity improvements range from 10% to over 50%, using the same number of employees (or even less) on the line.  In a recent DDFT implementation, output was increased by 20% within the first month with 24% fewer people working on the line, effectively a 58% improvement in productivity.  Another implementation in the same factory increased output by 29% using the same number of people and again within the first month of implementation.  These productivity savings led to a reduction in COGS, and an anticipated Income Statement benefit of $1.9million within the first year, after implementation costs had been deducted.  The company also experienced a 36% reduction in response time within the first month.
As I mentioned in Part 2 of my blog series, individual performance no longer needs to be tracked when operating a Demand Driven Flow Technology line.  Operators no longer are responsible for specific individual operations or machine(s).  As part of the overall Line Design, new and balanced Demand Driven Operations are created.  Lineworkers can then be trained and certified to flex up and down through the new operations.  This is called Dynamic Flexing.
By flexing along a line, an operator will cover several operations on the line as opposed to one operator to each operation along the line.  It is almost impossible to have a truly balanced line where all operations have the same amount of work content.  So what we find is that even though the line is balanced to customer demand, operations will have a different amount of work content time.  On a traditional line, when the specific tasks of the operation had been completed, an operator would then have a portion of non-productive time while they wait for work to arrive from the previous operation, or if WIP was available to them they would continue to produce more products, even though the next operator in the line was not ready.
On a Demand Driven production line, the number of operations will generally be greater than the number of operators running the line.  Once the operator has completed the required work and quality tasks in a Demand Driven Flow Technology Operation, they will then flex to another operation where work can continue thereby improving productivity.  Utilization of Dynamic Flexing techniques on the DDFT line not only improves the level of productivity, but it also provides a means to eliminate over-production and reducing both WIP and quality exposure.  These improvements are only possible through the mathematically-based toolset which is crucial to Demand Driven Flow Technology.  It creates a design for the production environment and utilizes the most flexible resource a company has, its people.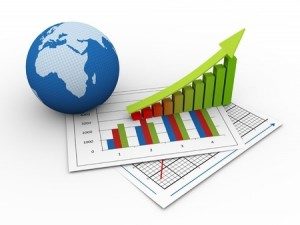 So to recap, implementation of Demand Driven Flow Technology will enhance profitability by leveraging increased speed and response throughout the factory and the global supply chain.  Customer satisfaction is improved on average by 9% through reduced repeatable response and improved on-time deliveries.  Reduced repeatable lead times are achievable by enabling the flow of product along a balanced flow line, eliminating blockages and other instances that previously hindered supply such as material shortages. Working capital reductions of 41% on average are achievable through the capability of Demand Flow lines and the Demand Flow supply chain to respond to customer demand in reduced repeatable lead times. Average improvements of 8% to COGS are achieved through significant productivity gains and the focus on flexible employees.
In addition to significant financial benefits, a Demand Driven Flow Technology organization will achieve greater competitive advantage and an increased market. This is gained through the capability to manufacture any product based on actual customer demand rather than a forecast (at best, world-class forecasts are only 85% accurate).  Competing businesses have few options available: they can tie up more working capital in additional inventory, increase levels of overtime, or hire additional employees.  Their best option is to implement Demand Driven Flow Technology.
Demand Driven Flow Technology Impacts Your Business with improved customer satisfaction, reduction in working capital and reduced COGS, elevating the business to become the market leader.
Newsletter Sign-Up
Keep up-to-date on what's happening in our Demand Driven World. Get information manufacturing and supply chain topics as well as news on client achievements, up and coming training events and other interesting stuff!