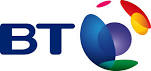 BT (British Telecom) is one of the largest telecommunications companies in the world serving the needs of its UK customers and those from 180 countries worldwide.
BT's main business activities:
❯ Fixed-Line services
❯ Broadband
❯ Mobile and TV products and services
❯ Networked IT services
Background to size BT's of fulfillment and supply chain organization:
❯ 2 National distribution centers
❯ 11 regional transportation hubs
❯ 97 forward stock locations
❯ B2C: 25-30k orders per day
❯ B2B: 2.2 million deliveries to UK retail companies per year
❯ 28k service engineers; 10-15k orders per day
DDMRP Pilot
In 2015 BT began their Demand Driven journey by first rolling out DDMRP education and then starting with a pilot scheme in their copper cable manufacturing facility and distribution. This 3-mth pilot achieved the following benefits:
❯ 230 items (50% split manufacturing and purchased. Purchased generally long lead from China)
❯ 32% reduction in FG
❯ 43% reduction in SKUs that were in excess
❯ No reduction in service, availability 99%+
❯ Expedites and schedule break-ins eliminated
DDMRP Roll-out
Following the success of their pilot, BT rolled out DDMRP throughout its supply chain organization achieving significant benefits. These were discussed at the 2017 Demand Driven World Conference in Lyon France (Conference Case study Video & PowerPoint) and during a recent webinar with Lora Cecere on Supply Chain Insights.  The benefits achieved so far are:
❯ Overall inventory reduction of 30%
❯ De-risked entire supply chain
❯ Strong positive cash flow and ROCE
❯ Released supply chain capacity by not producing, purchasing and stocking wrong materials and parts
❯ Cost reduction: lower planning effort, lower expedite costs
Quick Introduction to DDMRP
DDMRP is rapidly becoming the world standard for the emerging Demand Driven methodology in planning, scheduling and execution of the entire supply chain from retail and distribution to manufacturing and multi-tiered suppliers.
DDMRP was developed by Carol Ptak and Chad Smith the founders of the Demand Driven Institute as a tool that will promote and protect flow through the entire supply network. The Demand Driven Institute is an organization that is devoted to the proliferation and development of Demand Driven strategies in industry. DDMRP will enable improvements of up to:
❯ 65% reduction in average on-hand inventory
❯ 80% reduction in lead times
❯ 100% on-time delivery performance
❯ 90% reduction in inventory obsolescence
❯ 400% improvement in inventory turns
❯ 25% improvement planner availability
For information about supply chain optimization using DDMRP and how it will reduce your business risk read the following:
❯ DDMRP
❯ Michelin DDMRP Roll-out to 68 global facilities
❯ DDMRP Helps to Mitigate Business Risk
❯ Introduction to Demand Driven MRP (DDMRP)
Contact us today
so that your company can start to reduce risk
before your competitor does!
Newsletter Sign-Up
Keep up-to-date on what's happening in our Demand Driven World. Get information manufacturing and supply chain topics as well as news on client achievements, up and coming training events and other interesting stuff!