Supplier Excellence and Development
Gone are the days when supplier development strategies were about squeezing supplier's margins with a confrontational backdrop of "win-lose". Obviously, as the supplier can lose big time due to being heavily tied into their customer. Working with suppliers is no longer a simple task of getting the right quality for the lowest price. Managing the relationship with the supplier is has never been more important. It is now seen as an essential part of creating and maintaining a supply advantage.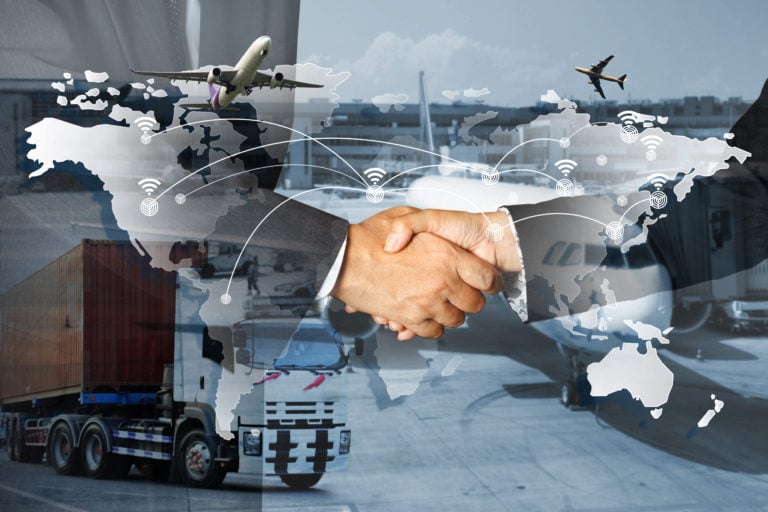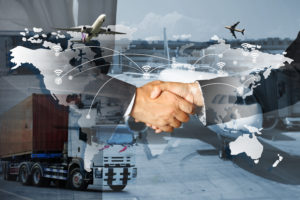 For a number of years, leading companies around the world have been setting up win-win agendas in collaborative frameworks. These relationships have been proven time and time again they will unleash the full energy of the supplier to achieve outstanding performance in customer experience, innovation and delivery. Reflecting the highest performance standards of the industry, true supplier development will drive broader business objectives of cost and beyond.
One of our global clients, Lam Research Corporation, continues to not only develop their network of component and product suppliers but also to recognize them for exceptional commitment to exceeding performance standards during the challenging year that 2020 has been.
Lam Research 2020 Supplier Excellence Awards
November 2, 2020, Lam Research hosted its annual supplier day only this year it was virtual. At the event, they thanked suppliers for their resolve and agility during a difficult 2020. The theme for the supplier awards this year was "Resiliency: Agility and Flexibility" with the awards acknowledging outstanding achievement in four specific categories: general excellence, ramp performance, corporate social responsibility, and rapid prototype manufacturing excellence.
At High Impact Coaching and Strategies, we have Demand Driven Flow Technology training for Celestica in Portland, Oregon and also at their site in Malaysia. We have also discussed DDFT training and consulting with Ferrotec as part of their development within the Lam Research supplier network.
General Excellence Award
Ramp Performance Award
Brooks Automation, Inc.
Entegris, Inc.
Viper Northwest, Inc.
Corporate Social Responsibility Award
Rapid Prototype Manufacturing Excellence Award
Rapid Precision Mfg., Inc.
Tim Archer, president and chief executive officer of Lam Research said, "Delivering best-in-class products that contribute to our customers' breakthroughs in semiconductor technology requires an agile and resilient supply chain that is responsive to business inflections. Our top suppliers are critical to the success of Lam and we congratulate all of our 2020 Supplier Excellence Award recipients."
In 2019, Advanced Energy another of global clients was awarded Overall Supplier Excellence by Lam Research and Excellence in Aftermarket 2019 by Applied Materials, a competitor of Lam Research. Read more details of the 2019 awards.
Demand Driven Flow Technology
Both Lam Research and Advanced Energy are strong believers in the power of Demand Driven Flow Technology (DDFT). Advanced Energy has implemented DDFT within its global manufacturing plants as well as extending into their global Service and Repair organization. Lam Research has also implemented DDFT not only in their own facilities but also within major partners in their preferred supplier network.
About Lam Research
Lam Research Corporation is a global supplier of innovative wafer fabrication equipment and services to the semiconductor industry. As a trusted, collaborative partner to the world's leading semiconductor companies, we combine superior systems engineering capability, technology leadership, and unwavering commitment to customer success to accelerate innovation through enhanced device performance. In fact, today, nearly every advanced chip is built with Lam technology. Lam Research (Nasdaq: LRCX) is a FORTUNE 500® company headquartered in Fremont, Calif., with operations around the globe. Learn more at www.lamresearch.com.
Newsletter Sign-Up
Keep up-to-date on what's happening in our Demand Driven World. Get information manufacturing and supply chain topics as well as news on client achievements, up and coming training events and other interesting stuff!
Manufacturing & Supply Chain Information
Previous High Impact Insights:
Overview of High Impacts' Demand Driven strategies that will transform your factories and supply chain network:
LinkedIn Information: